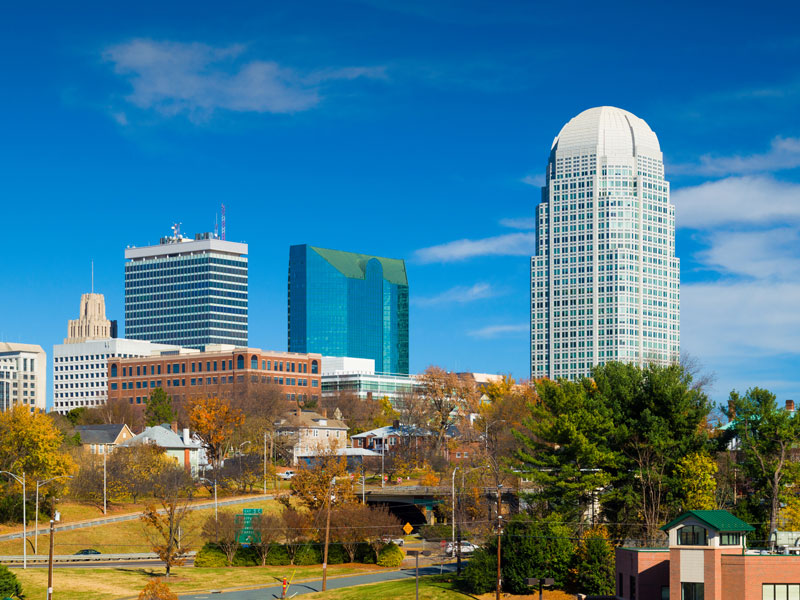 Like many other cities in North Carolina, Winston-Salem has developed into a hotspot for those who want to experience city life with plenty of access to what the small towns that surround it have to offer. Winston Salem's charm is found anywhere from art centers such as The Art District to its proximity to nature, including Pilot Mountain.
Winston-Salem is located about 40 minutes from Mt. Airy, which was recently coined the nickname "Mini-Ashville".
It is also located 30 minutes from Greensboro, another rapidly growing city.